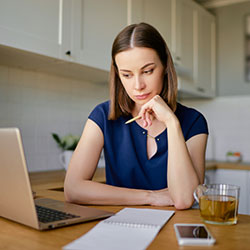 The Insurance Bureau of Canada (IBC) says auto insurance rates in B.C. are highest in Canada.
Auto insurance rates in Canada vary wildly depending on which province you live in, according to a recent IBC announcement. On average, British Columbia drivers pay the most for their coverage at $1,832 while drivers in Quebec pay the least at $717. Ready to see how your province stacks up?
Average Cost of Auto Insurance
While British Columbia takes top spot, the average Ontario auto insurance premium comes in at $1,505 followed by Alberta where drivers pay about $1,316.
Most to Least: The Average Cost of Auto Insurance by Province
| | |
| --- | --- |
| Province | Average Auto Insurance Premium |
| British Columbia | $1,832 |
| Ontario | $1,505 |
| Alberta | $1,316 |
| Saskatchewan | $1,235 |
| Newfoundland and Labrador | $1,168 |
| Manitoba | $1,080 |
| Nova Scotia | $891 |
| New Brunswick | $867 |
| Prince Edward Island | $816 |
| Quebec | $717 |
"The average premium is calculated by comparing the total premiums collected from passenger vehicles in each province, and dividing it by the number of those vehicles," explains the IBC in its release on how it came up with its numbers. "While some organizations argue that average premiums can't or shouldn't be compared, this method is used by provincial regulators and provides the best possible comparison of the price drivers are paying in each province."
Way to Save On Auto Insurance
Owning a car isn't cheap but we've rounded up five tips to help you lessen what you pay for your auto insurance coverage:
Increase your car insurance deductibles
Save five to 10 percent on your auto insurance premiums simply by raising your deductibles. A deductible is the portion of an insurance claim you agree to pay, so the higher your deductible, the lower your car insurance rate. Keep it affordable though because this is how much you'll have to pay out of pocket in the event of a claim.
Bundle your insurance policies
Save even more by bundling your insurance policies. It's called a multi-line discount and it can save you up to 15 to 20 percent on your coverage. Usually people bundle their auto and home insurance together, but don't overlook other policies you may have that could result in a discount: a motorcycle policy, RV & Trailer, and even an ATV or snowmobile policy could qualify too.
Change your tires seasonally
If you've toyed with the idea of getting winter tires perhaps this little nugget will seal the deal for you: Changing your tires seasonally could earn you a discount on your premiums. The Ontario winter tire auto insurance discount has been in place since 2016 and all insurers in the province must offer it to drivers who change their tires seasonally. Outside of Ontario, the winter tire discount may be available too, but it will vary by insurer.
Ask for your provider's list of discounts
There are oodles of auto insurance discounts that can help you save on your auto insurance. Ask your insurer for their list because you never know how the details about your life could save you money. Is your high school graduate heading off to college or university in September? If they'll only drive the car when home visiting, some insurers offer a Student Away at School Discount. Have you recently signed up for a roadside assistance program? There's often a discount for that too.
Shop around
It goes without saying that we're keen on comparison shopping, but it is absolutely one of the easiest ways to save, especially if you live in Alberta or Ontario. Be confident that you're getting the best car insurance rate and compare quotes at Kanetix.ca.